About Us
Our History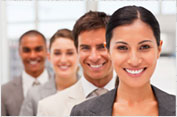 It gives us great pleasure to introduce ourselves, Fabtech FZE as a systems integrator and Information Technology Solutions provider. We offer you the frontline in Computer Solutions, be it hardware or software.
Started in 2004 as a separate division, our main objective has been to provide state-of-the-art solutions and services in Information Technology, mainly in Computer Networking and Hardware. We are a group of highly motivated and experienced professionals with the ability to innovate and a strong desire to excel. Our solutions and services free you from dependence on an individual freelance consultant while giving you an affordable and reliable access to enterprise-class technical expertise, by delivering professional know-how when you need it. Our highly qualified staff has the expertise to meet all your IT needs. We are at the forefront of technology and can assure you the very best in our services.

Infrastructure

Our team of young and competitive professionals have rich experience in the field of Computer Networks and related areas, who are dedicated to providing high-end solution to our clients.
Philosophy

Our philosophy involves working in close association with clients by understanding their specific needs and providing solutions that enable them to cope with the present day's competitive and volatile business environment.
Quality

We provides high quality services and products in Computers, Computer Networking, Remote Connectivity, Web Services, Structured Cabling etc on a broad range of hardware & software platforms and latest technologies.
Vision

Our vision is to provide reliable and cost effective solutions by the adoption of leading edge technology and contemporary management practice to companies and individuals in the field of Information technology.